The judging panel will include, but is not limited to, representatives from Astellas Oncology and our partners: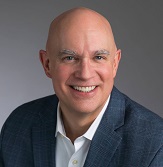 Mark Reisenauer, SVP, Oncology Business Unit, Astellas Pharma US
Mark Reisenauer has been Senior Vice President of the Oncology Business Unit at Astellas Pharma US, Inc. since May 2011. A veteran oncology commercial leader, Mark is responsible for all U.S. commercial activities supporting marketed products and Astellas Pharma's oncology co-promotion partners. He also leads commercial planning for early stage development compounds.
Mark was a caregiver for his father, who battled head and neck cancer before passing away on his 80th birthday.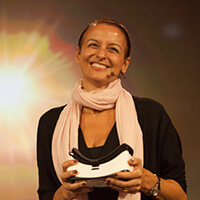 Diane Jooris, Co-Founder, Oncomfort™, 2016 C3 Prize Grand Prize Winner
Diane Jooris is the co-founder of Oncomfort™, a health-tech company that uses virtual reality systems to help patients by providing anxiety and pain self-management tools. She has a Master's Degree in Clinical Psychology and International Relations as well as a Juris Doctor degree in Law. Diane was a Mind-Body Intervention Specialist at MD Anderson Cancer Center (Houston, Texas) and has over 20 years in corporate marketing and project management experience.
Diane is using the 2016 C3 Prize to help her develop a new virtual reality module.